12 Sep 2019

Wooden Boats Racing at Paros – " Ta Kapetaneika"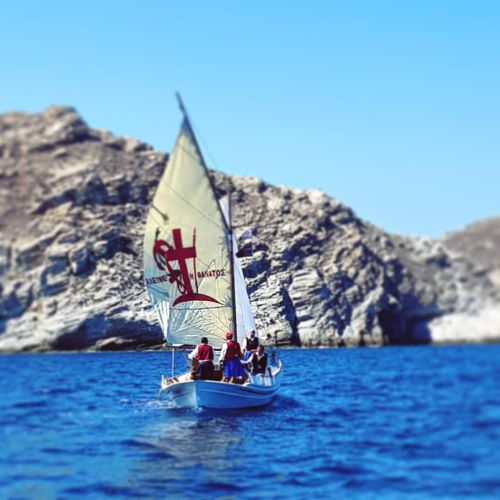 Kapetaneika – a Wooden Sailing Boat Demonstration – is the event of remembrance and celebration of heart, tender and solidarity reminding us that everything comes from the unique feeling of Love. Thousands of traditional fishing boats, already over 12,000, some with a long history, are part of this fest every year. Kapetaneika is an attempt to save a traditional boat, with all its joys and tribulations.
This year's event will take place from Friday 13 September to Sunday 15 September.
Don't miss this local experience, visit Paros and combine your summer holidays with this local activity. Acqua Vatos Paros Hotel is located in the heart of Paros island capital Paroikia, book your room now and enjoy every moment of it!