10 May 2019

THE NAKED TRUTH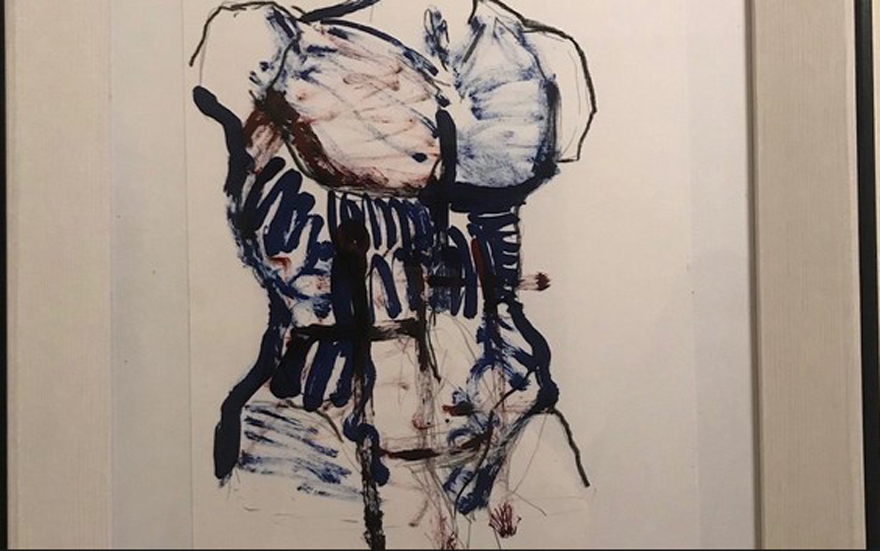 The first exhibition hosted by Art Hotel for the summer season 2019, presents works by 26 contemporary visual artists, edited by the art historian Olga Latousaki. With enthusiasm, the participating artists who traveled to Santorini and the executives of Aqua Vista Hotels, marked the start of this year's exhibition for the award-winning gallery of the well-known hotel management group.
The curator of the exhibition Mrs. Latousaki notes: "When is a man naked? Does naked only concern clothes, clothing and naked body? Real nakedness and honesty can also exist inside a dressed body with a look that is not hidden. A naked person can be characterized as one whose nothing is burdened by thought, consciousness and soul. The one who has nothing to fear or the one who has lived a lot. And undoubtedly, how every artist can and understands nudity, truth and human honesty, has a great social and artistic interest. "
Curator:OLGA LATOUSAKI
Artists:
Maria Vamvakidis, Natassa Vlachaki, Eleni Griva, Michalis Eleftheriou, Gerasimos Thomas, Aris Kaiafas, Giorgos Kastanakis, Giannis Kornilios, Charalambos Kristallogiannis, Evangelos Liougas, Konstantia Makri, Sofia-Elena Mahaira, Oleas Mousasghetis, Melina Moisideli, Haris Pamfilis, Suzana Papakalati, Evdoxia Papasavva, Dimitris Ribas, Christina Sgouridis, Athena Jane, Georgia Troulis, Fai Tsakalidou, Eleni Tsaldiris, Katerina Tsitsella, Kyriakos Fragozidis, Phaedra Kharda.