20 Feb 2020

The custom of Ciknopempti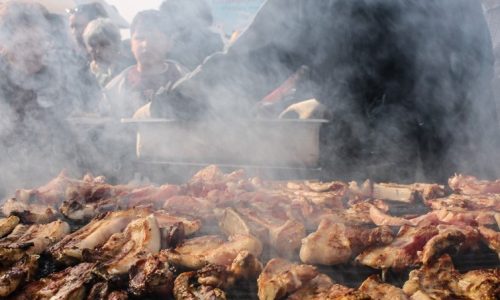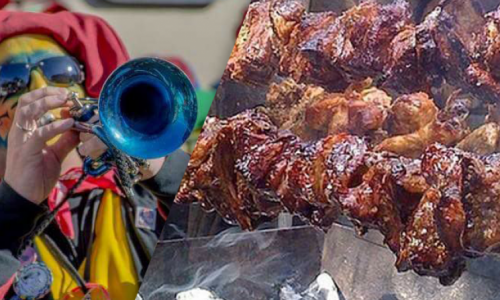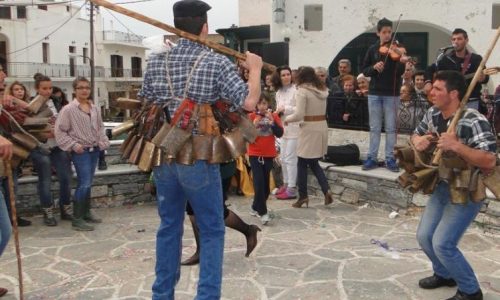 The second Thursday of the Triodion, the Creatine. (period of Carnival) is called Ciknopempti ( Cikna = the smell of burning meat and Pempti = Thursday), because on this day all the houses roast meat or melt the fat from the pork and the 'Cikna' is widespread all over the country! 
The origins of the custom probably date back to the Bacchusian feasts of the ancient Greeks and the Romans, and survived with variations up to the Christian years. Plagiarism and polytheism, characteristic of that day, are reminiscent of land-based practices that, when combined with Christian tradition, mean preparation for the Great Lent.
According to the Orthodox tradition, in anticipation of Lent and observing the fasts of Wednesday and Friday, Cikno Thursday was placed between, as a day of relief with "nodding" and croaking.
The 'protocol' also requires disguise and teasing. In the villages, people turn around from door to door, knocking on the doors of known and unknown people, demanding drink and wine, which was abundantly consumed and along the way, demanding that the housewives leave their homes and follow the hordes. The custom even includes "damage" to the exterior of the houses, where passersby throw the pots down to spill the soil in the yards, smear their faces, and the fun continues until morning.
Over the course of time, each place developed its own special customs.
In the Peloponnese, pork is slaughtered, after which traditional delicacies such as cloves, cigarettes, pastes and gourds are prepared.
In Cyclades, engaged couples exchange as confessional, edible items. The fiancee sends the kourkos, while the fiancee sends a stuffed hen to eat on Carnival Sunday and baklava.
And so it goes through the country and the centuries!
Choose from our site www.aquavistahotels.com the hotel closer to your taste and set the base for an authentic local experience!