11 Jun 2021

Off grid unforgettable Holidays on Santorini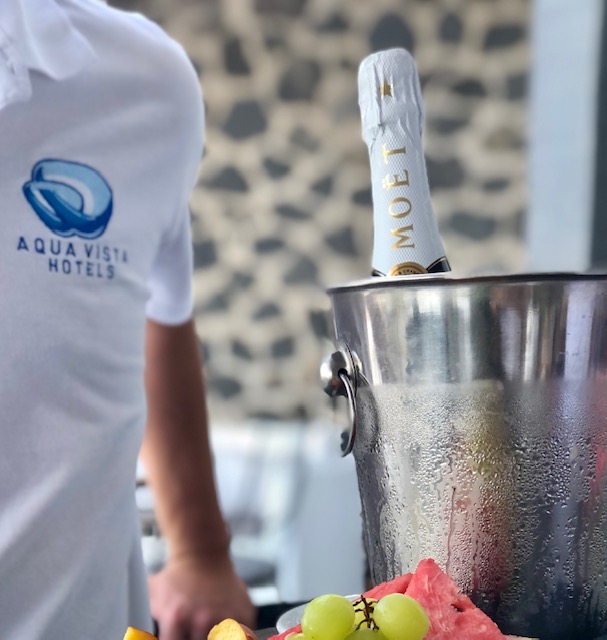 In these challenging times, finding the perfect holiday destination that balances safety and luxury has become a priority for many travelers. If you're seeking an off-grid unforgettable and worry-free experience, look no further than Amber Light Villas on the enchanting island of Santorini. This off-the-grid resort offers a unique blend of strict health protocols, private jacuzzis and pools, exceptional service from smiling staff, and a range of in-house experiences that will make your stay truly memorable. Get ready to unwind, rejuvenate, and immerse yourself in the unmatched beauty of Santorini.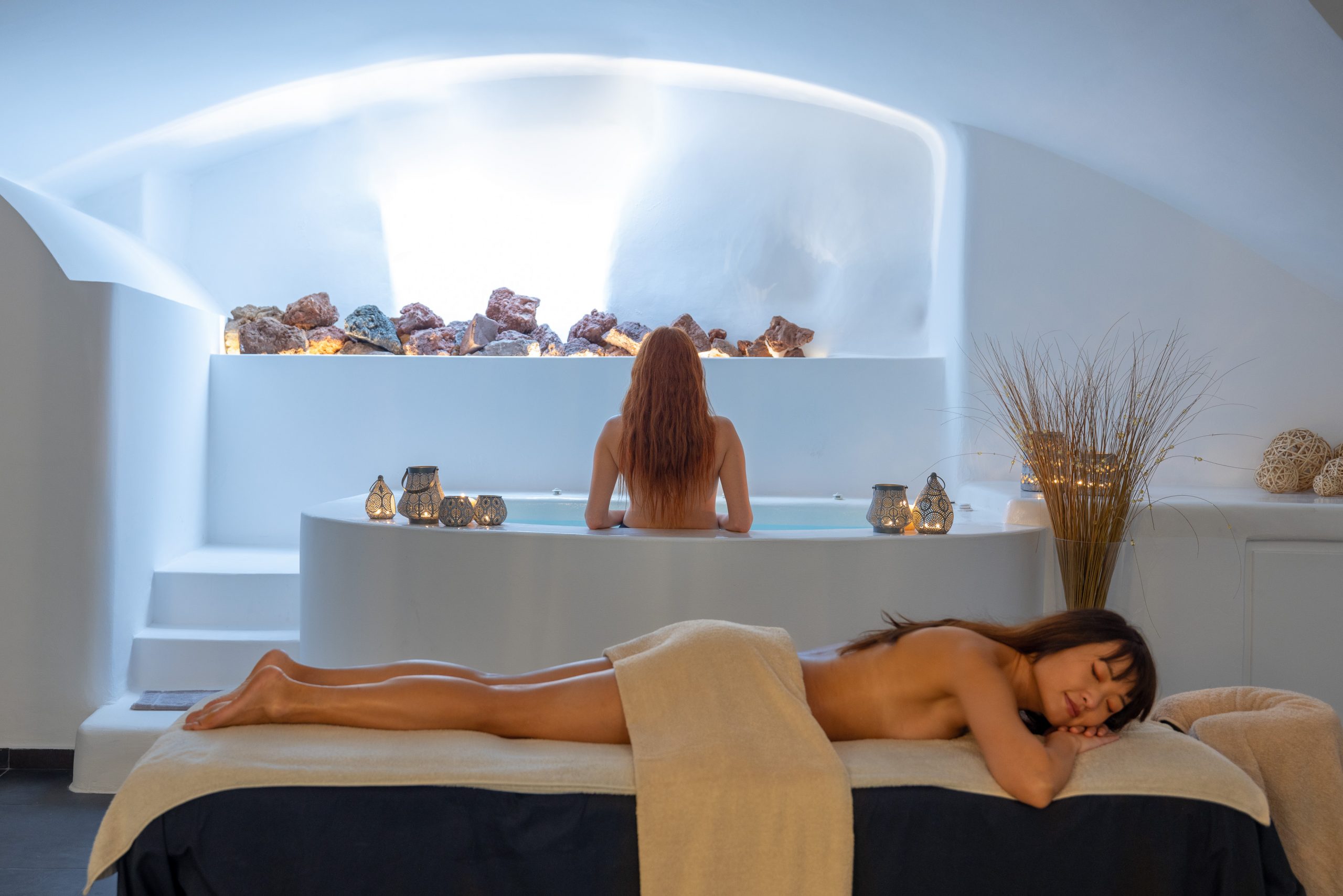 Amber Light Villas is a hidden gem nestled away from the bustling tourist crowds, ensuring a peaceful and secluded holiday experience. Surrounded by breathtaking vistas of the Aegean Sea and Santorini's iconic volcanic landscape, this resort offers an intimate setting for you to unwind and reconnect with nature.
Each suite comes with a private jacuzzi and pool on its veranda, allowing you to indulge in leisurely dips while relishing the magnificent views. Whether you're sipping your morning coffee or stargazing at night, these exclusive amenities provide a serene atmosphere that is second to none.
Your health and safety are of paramount importance at Amber Light Villas. The resort strictly adheres to comprehensive health protocols to ensure a worry-free stay. From regular sanitization and disinfection practices to the use of personal protective equipment by the staff, every measure is taken to provide a safe environment.
With the assurance of rigorous safety guidelines, you can let go of any Covid-19-related anxieties and immerse yourself fully in the luxurious offerings of the resort.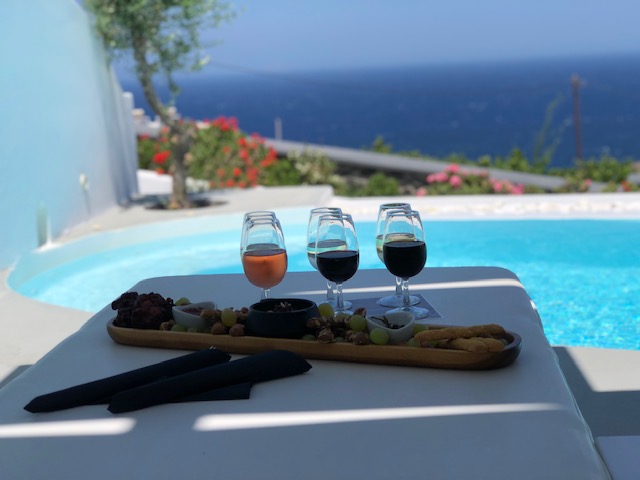 Amber Light Villas offers a range of in-house experiences designed to enhance your stay while adhering to Covid safety rules. Indulge in wine tastings where you can savor the flavors of Santorini's renowned vineyards. Treat yourself to rejuvenating spa treatments that will pamper your senses and revitalize your mind and body.
In the evenings, enjoy cinema nights under the stars, where you can relax and watch your favorite films in the yard of the restaurant. These carefully curated events and happenings add a touch of luxury and entertainment to your holiday, creating unforgettable memories.
.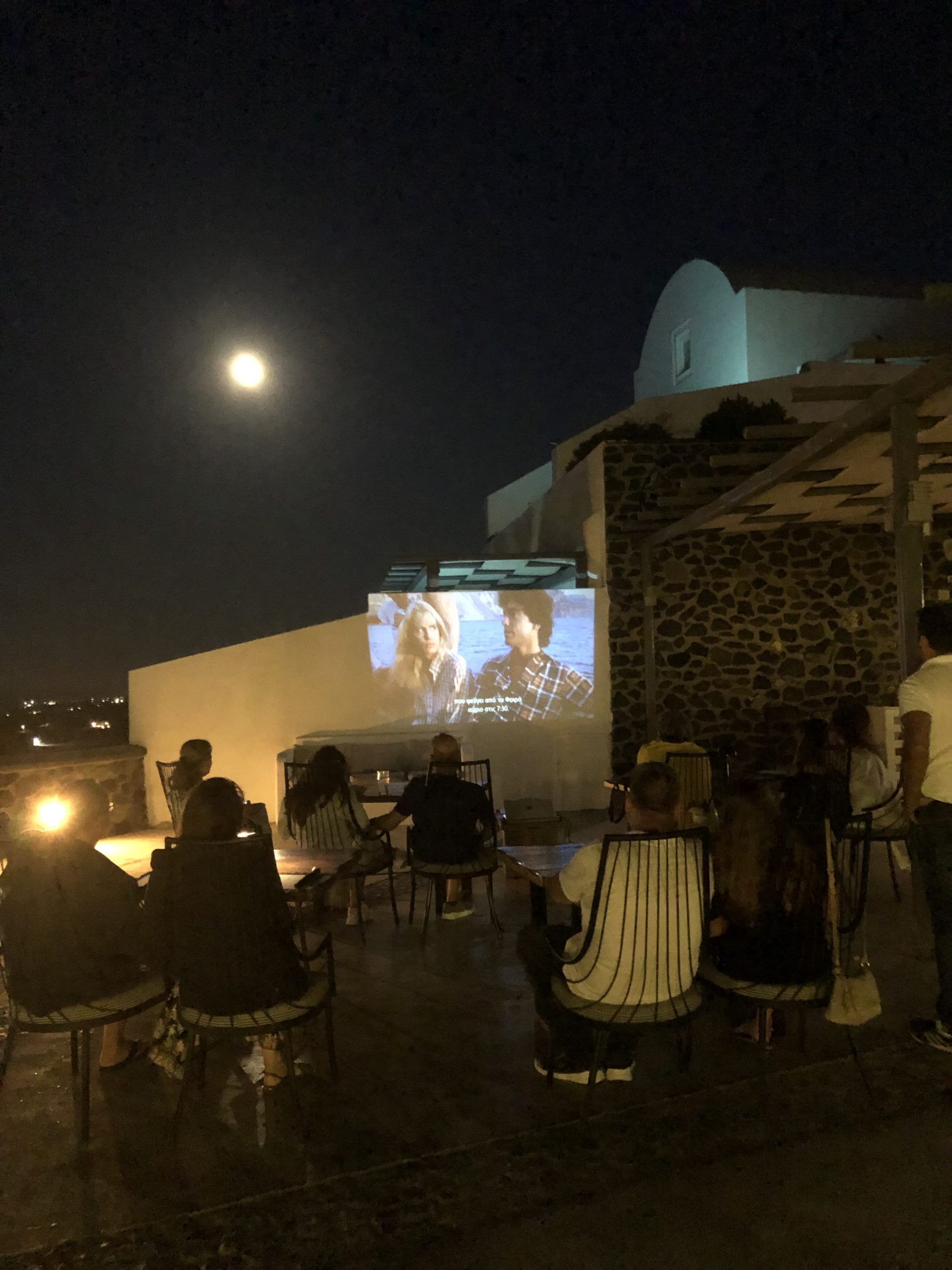 Conclusion:
Escape to the paradisiacal island of Santorini and experience a truly upscale and worry-free holiday at Amber Light Villas. With private jacuzzis and pools, smiling staff, strict health protocols, and a variety of in-house experiences, this off-the-grid resort promises an unforgettable stay.
Indulge in the comforts of your suite, immerse yourself in the allure of Santorini's landscape, and enjoy a range of exclusive events and activities, all designed to provide a safe and luxurious experience. Leave your Covid-19 anxieties behind and embrace a holiday where privacy, relaxation, and tranquility meet exceptional service and unforgettable moments. Amber Light Villas is your gateway to a remarkable Santorini getaway that will leave you refreshed, rejuvenated, and longing to return.