01 Sep 2018

My Heaven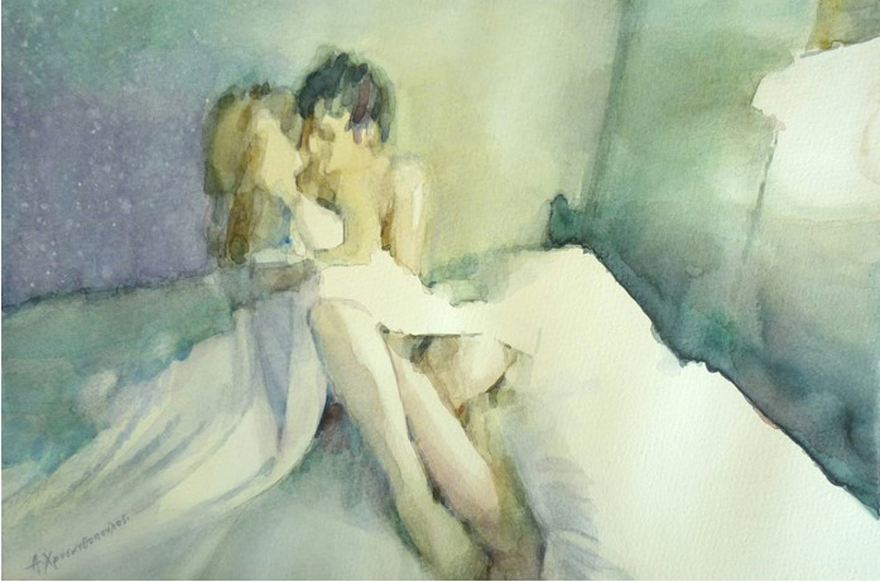 In concept and organization of Dimitris Lazaros the third exhibition of Aqua Gallery for this year, is titled "My Heaven".
The electronic music creator Tasos Petsas, with successes in Greek and international charts, edited the Video presentation of the exhibition's works, while creating the instrumental composition "My Heaven". The 30 artists were asked to create works that portray their personal approach to a state of tranquility. They present, each one in their own way, their paradise.
Dimitris Lazarou says:
"Paradise is an ideal place. It is an integral part of many religions. In antiquity there were the Champs-Elysées, with flowering gardens, where everlasting spring, joy and beauty prevailed. At the same time Paradise is also the place where the human soul seeks ultimate happiness. Every space of greatest satisfaction is today a paradise.Our home, a landscape, loved faces, colors, anything that touches us and makes us touch happiness can be our Paradise. A piece of or even whole paradises will touch and feel through the works of modern artists, because Paradise may not only be a local identification but also a way of approaching the mystery surrounding the human soul. "
Curator:DIMITRIS LAZAROU
Artists:
Maria Andreou, Giorgos Androutsos, Antonis Antzoulidis, Elena Antoniou, Magda Apostolou, Eleni Samieli Varouxaki, Palida Georgoulakou, Eva Divaris, Leonidas Kabanakis, Evita Kanellou, Angela Karalis, Michalis Koufas, Christos Kontraudis, Sofia Rose Kosmidou, Panagiota Koroni, Marikita Manolopoulou, Katerina Mavroleon, Niki Michailidou, Aspa Papalexandri, Sergios Pappas, Nadia Rapti, Aphrodite Cezenia, Nikos Sialakas, Katerina Soroula, Sofia Stavrou, Konstantinos Tzalalis, Giannis Tzomakas, Ioanna T., Stathis Fotis, Aristidis Chrysanthopoulos.