07 Jul 2018

Bonnie & Clyde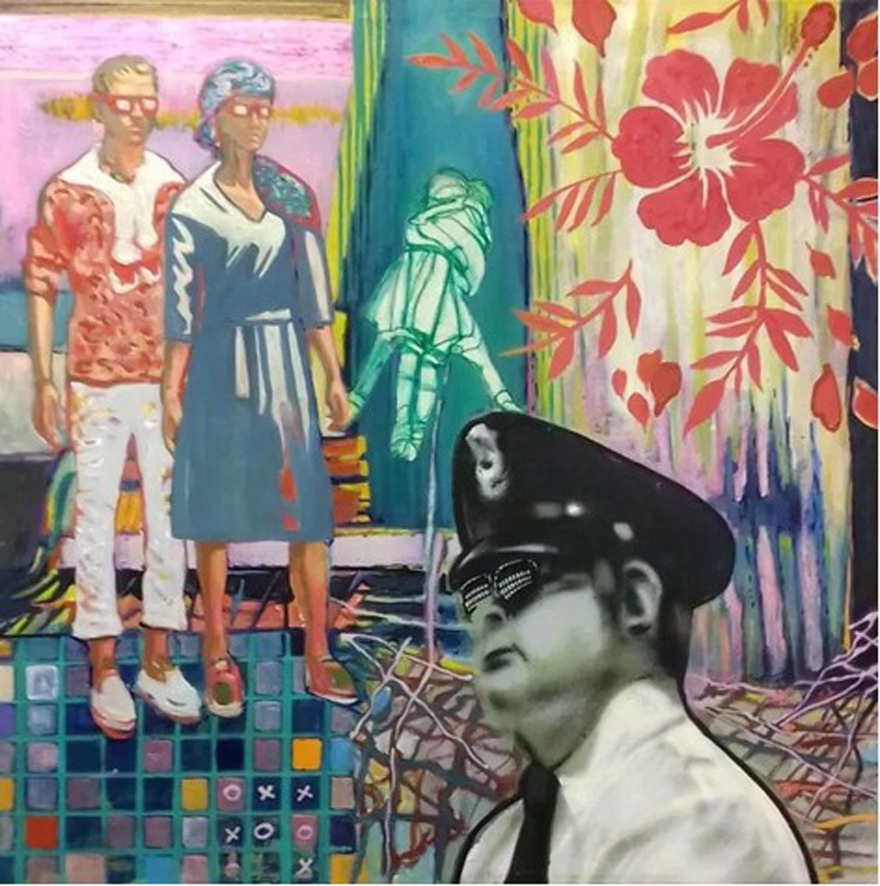 This is the second exhibition of the summer cultural program of the famous gallery housed in the lobby of the Art Hotel in Pyrgos. The business venture of the Aqua Vista Hotels Hotel Management Group, has been a major investment in the Cultural Tourism sector and has already been awarded for its excellent productions.
The Art Historian and curator of the exhibition, Nicola Kalaitzaki, notes:
"Bonnie & Clyde, the notorious couple of villains whose love story, inherent in their crimes, became known all over the world, they find new land, through a visual exhibition in Santorini. Bank robberies, murders and scams, everyday they were the most beautiful way for them to spend their lives, happy, with poetry, music, fine arts, cigarettes and their car, and they loved each other to an extreme degree. They had long been in the police sights.The ambush was set up on May 23, 1934. Before they read their rights, the Louisiana Gendarmerie team razed their car with 187 balls. Bonnie was 24 and Clyde 25 years old. "Some day they will fall together and will be buried side by side, for some will be mourning, for the law of relief, it will be the death of Bonnie and Clyde," Bonnie wrote one day in her prophetic poem.
Artists:
Efi Verikiou // Eirini Vogiatzi // Maria Virra // Ioanna Kazaki // Evangelos Kalogeropoulos // Katerina Kalloumenou // Irene Kaukaki // Katerina Kassaveti // Christos Katsinis // Evina Kipeni – Thalassinos // Konstantinos Kounalis // Marina Koutsospiros // Beskida Kraja // Evi Kymarkidou // Nikos Lamprinos // Vasilis Bakalis // Katerina Xarchopoulou // Smaragda Papoulija // Marina Roditi // Agni Roussou // Ranios Sarri // Asterios Toris // Anna Turla // Christina Foitou // Elli Houssou .