15 Aug 2019

August 15th in Paros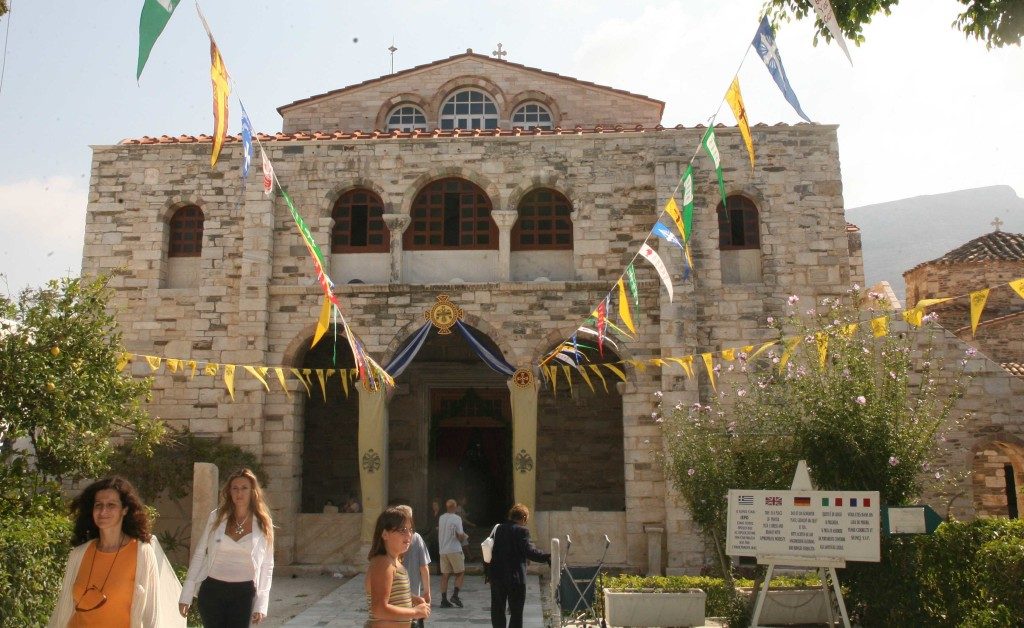 For us Greeks, August 15th in Paros means Panagia Ekatontapyliani. Thousands of people from all over Greece gather in the Sacred Pilgrimage of Panagia Ekatontapyliani and watch the events with special devotion. The Divine Liturgy, which takes place with every solemnity, is followed by the great parade and the holly image tour on the streets of Parikia. At the same time, in the harbor of Naoussa, dozens of boats with lit torches approach the pier and give the slogan to start the celebration.
All the locals, later, celebrate with traditional music, the wine of Paros flows in abundance, dance groups present their dancing skills and fireworks in the sky make the night as if it was a day.  This festival is a touching moment for the locals and certainly an unforgettable experience for the tourists.
Don't miss this local experience, visit Paros and combine your summer holidays with this local activity. Acqua Vatos Paros Hotel is located only meters away from the heart of the event, book your room now and enjoy every moment of it!