17 Apr 2017

Art Traveling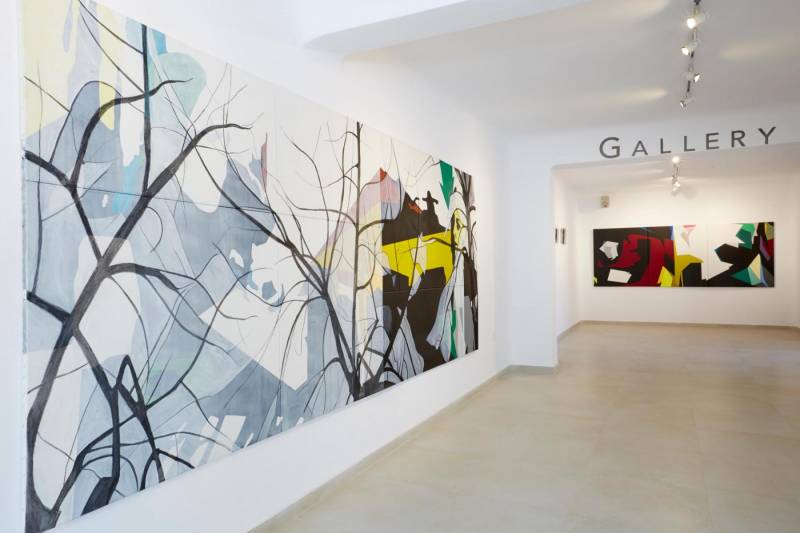 EPsilon Art Gallery in collaboration with Aqua Gallery curates the group exhibition entitled "Art Traveling …".
The showcase of 25 participating artists is presented through #Restart Platform for the period July- August 2017.
ΕPsilon Art Gallery was established on 2011 at Loutraki Korinthias. During these years EPsilon Art Gallery has presented many exhibitions with works of more than 150artists from Greece and abroad mainly paintings and sculpture (painters Dimitris Mitaras, Chronis Botsoglou, G. Stathopoulos, sculptors Theodoros Papagiannis, Kiriakos Rokkos etc).
The target of EPsilon Art Gallery in these difficult times is to give an optimism that art originate and simultaneously to provide new art horizons to the artists enabling them to open a dialogue with the public. In this way EPsilon Art Gallery contributes to the upgrading of Art and culture across all the width of its expression.
Participating Artists:
ACHILLEAS AIVAZOGLOU, CHRISTOS ALATSAKIS, CHRISTINA VLACHAKI, ANDREAS GAVRILIADIS, VASILIS GOUMAS, ELENI DINOPOULOU, IRINI DOUKAKI, ELLI CHOUSOU, JEANNE KARANTZI, GIOTA KARVOUNIARI, KATERINA KATSIFARAKI, AIKATERINI KERATSA, EVI KIRMAKIDOU, HEIKE KUMMER, STAVROULA MICHALOPOULOU, ANARGIROS MARIOLIS, KELLY MIRA, IRINI MONOMATOU, DIANA NASSIOPOULOU, FOTIS PANAGIOTOPOULOS, EVI PANTELEON, MARIA PAPALEXIOU, VASILIS SOLIDAKIS, KIKI STOUMPOU, ELENI TSILILI, JOHANNIS TSOUMAS